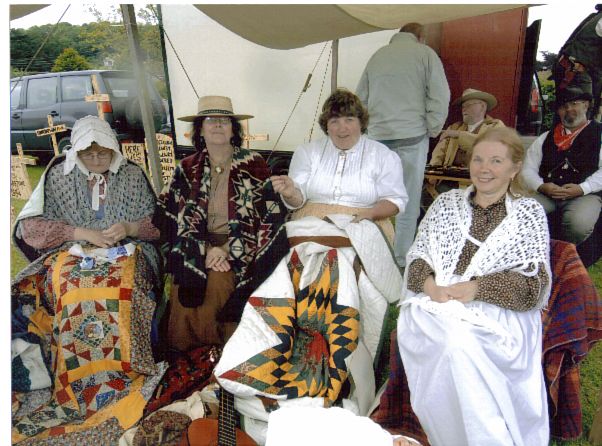 SEVERAL OF OUR LADIES MAKE QUILTS AND HERE ARE A FEW OF THEM . . . . . .

PAT'S QUILT - made by ladies of The Searchers


A quilt made for the Very Reverend Pat Robson to mark her retirement from St Enoder Church, Cornwall.
Pat Robson had founded the White Cross Mission to support Romanian orphans, so several ladies of The Searchers worked toghether to make an 'All Things Bright & Beautiful' quilt of patchwork and applique blocks, bounded by a white cross, gold sashing with St Piran's flags at the corners - and let's not forget her dogs and cats ..........................!
From the top left the blocks were - Birds of the Air, Dove of Peace, Star block; Tree of Life, St Enoder Church, Tree of Temptation; Flower block, Friendship Ring, Lily block; Fish in the Sea, Mariner's Compass, Sailing Ship - with a band of cats and dogs below.


MISS ANGELINA'S QUILTS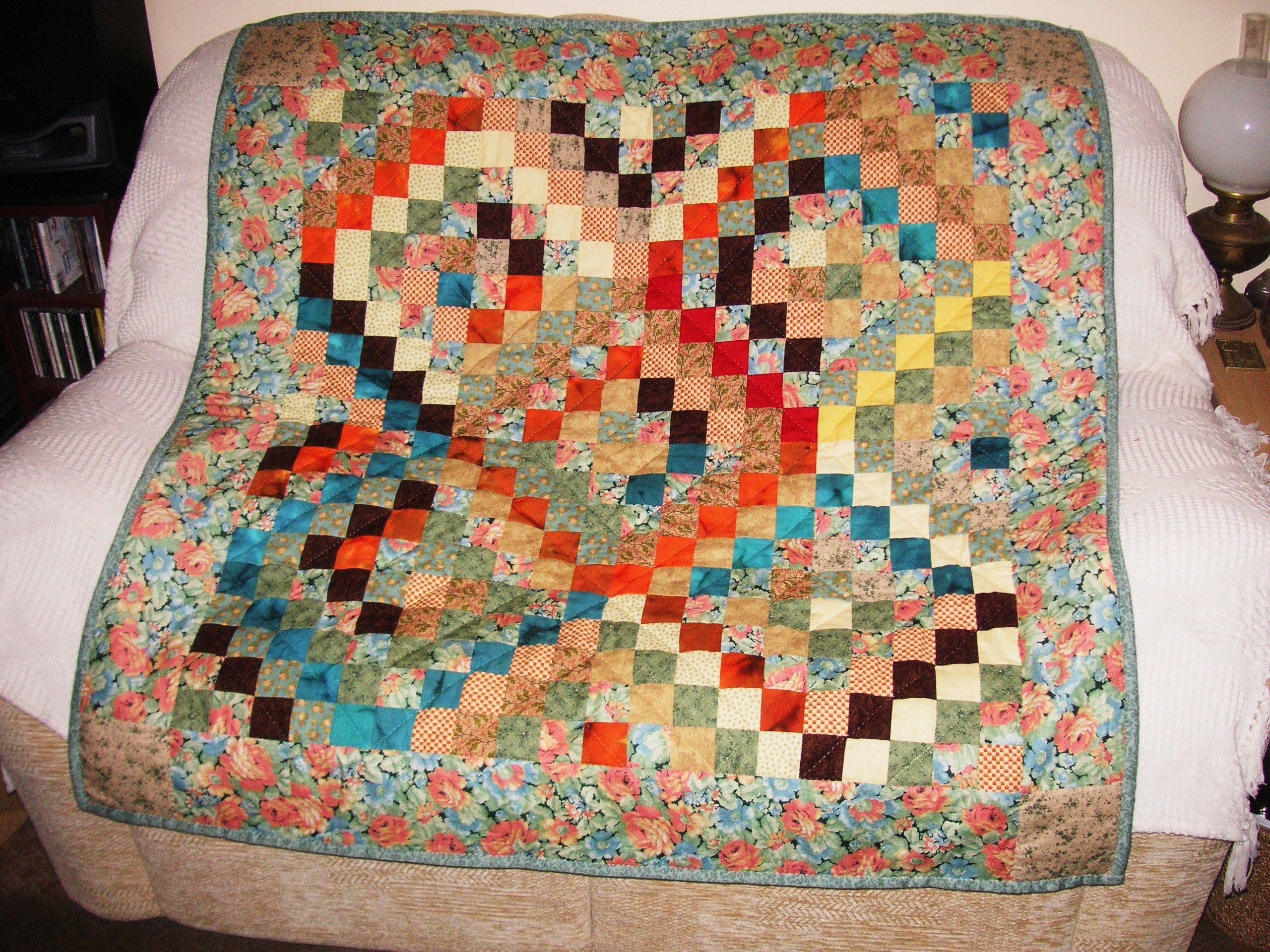 scrappy 'Trips Around the World' made for her great niece Calliope Danger Keating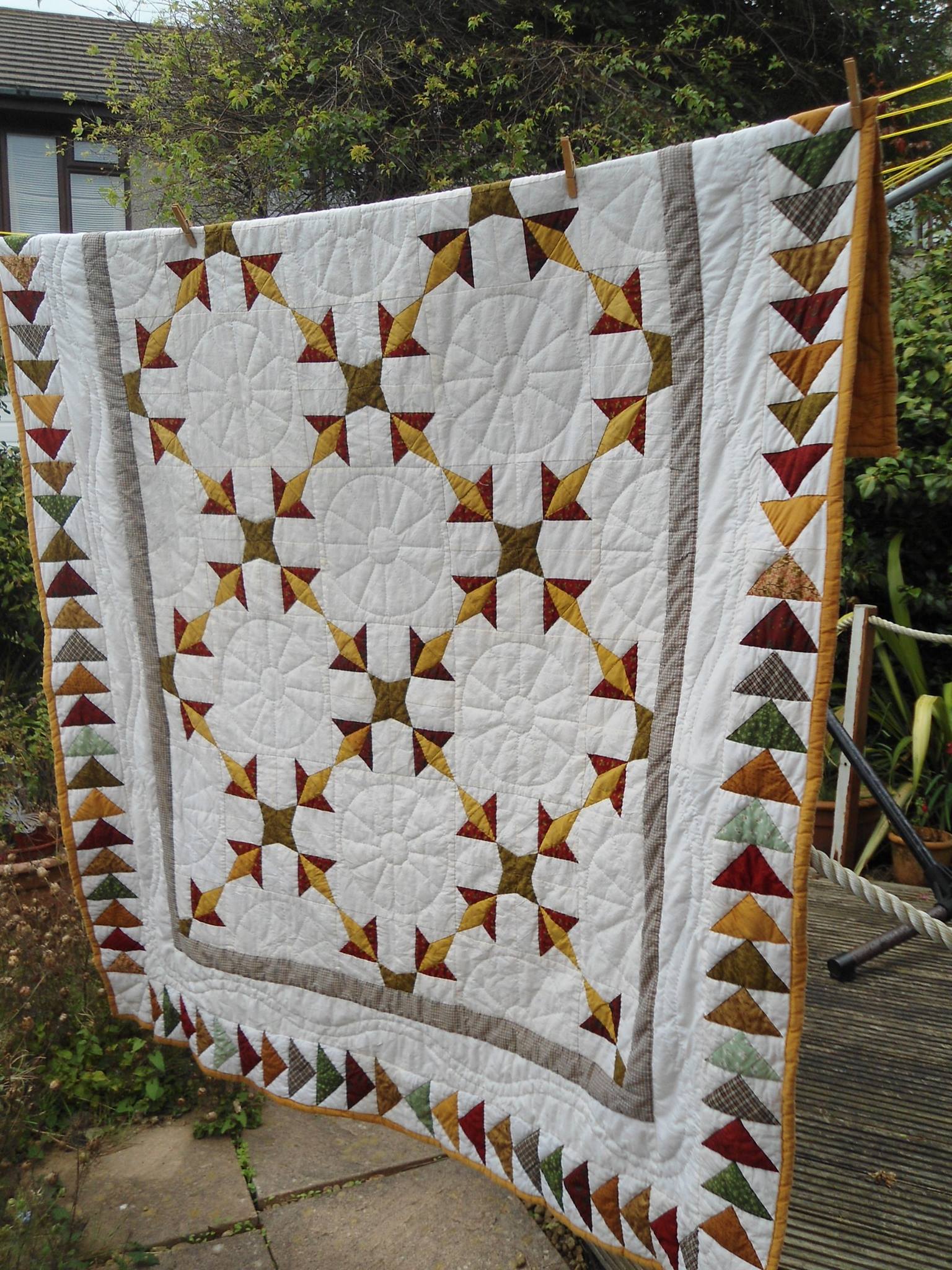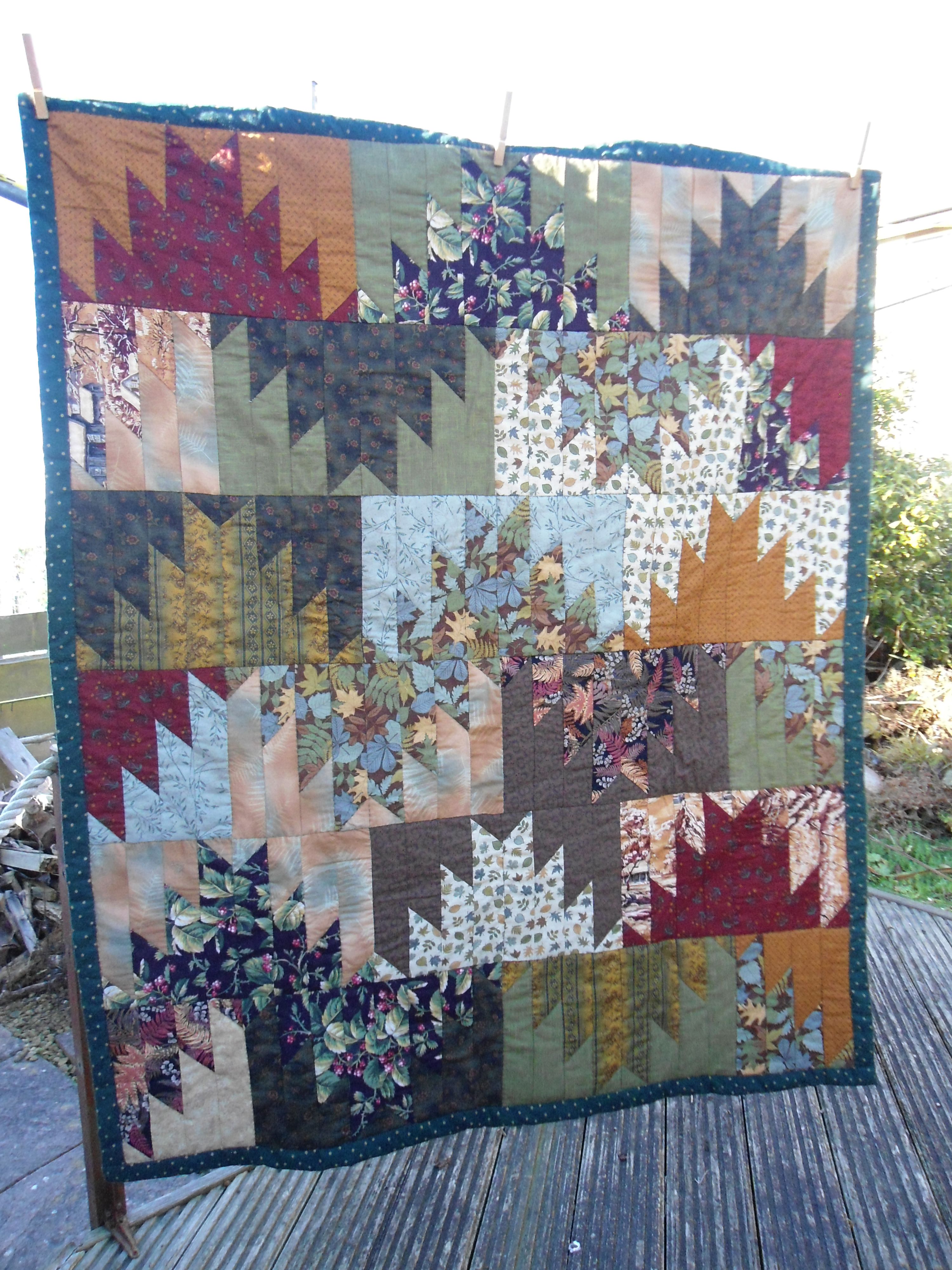 Wandering Foot with Wild Geese border scrappy Majestic Mountains lap quilt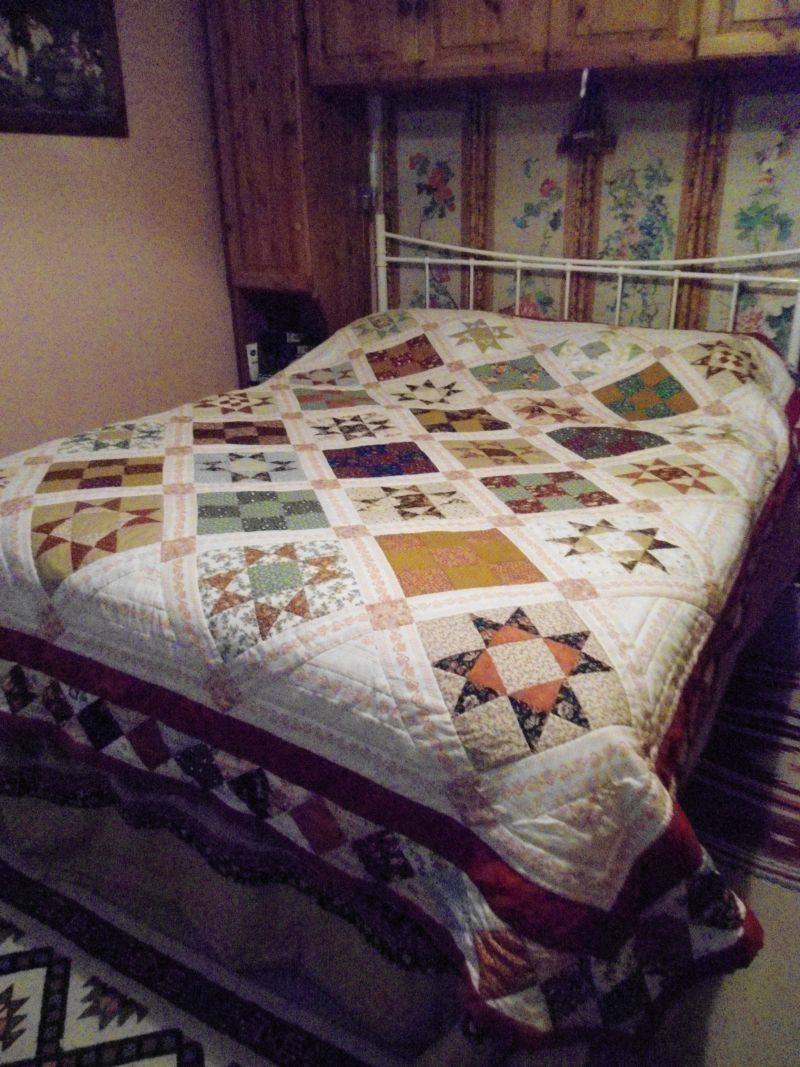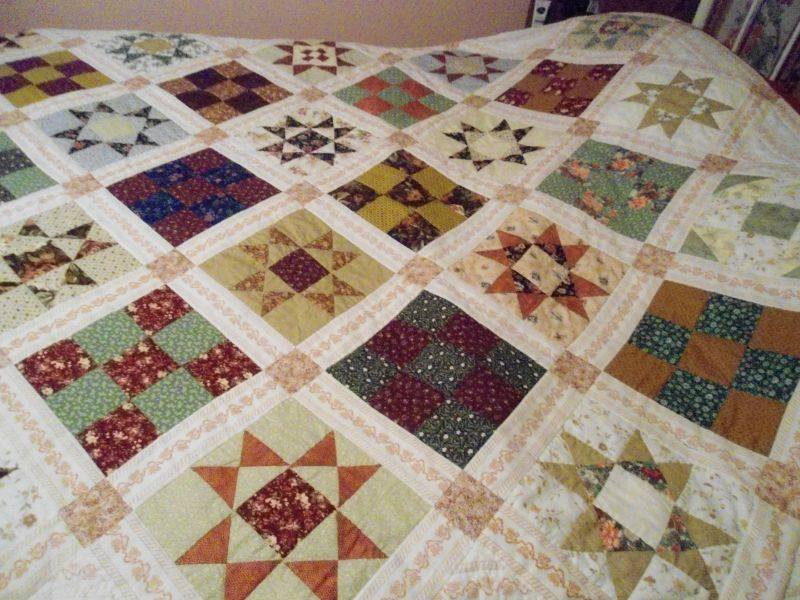 scrappy Stars and Nine Patch king size quilt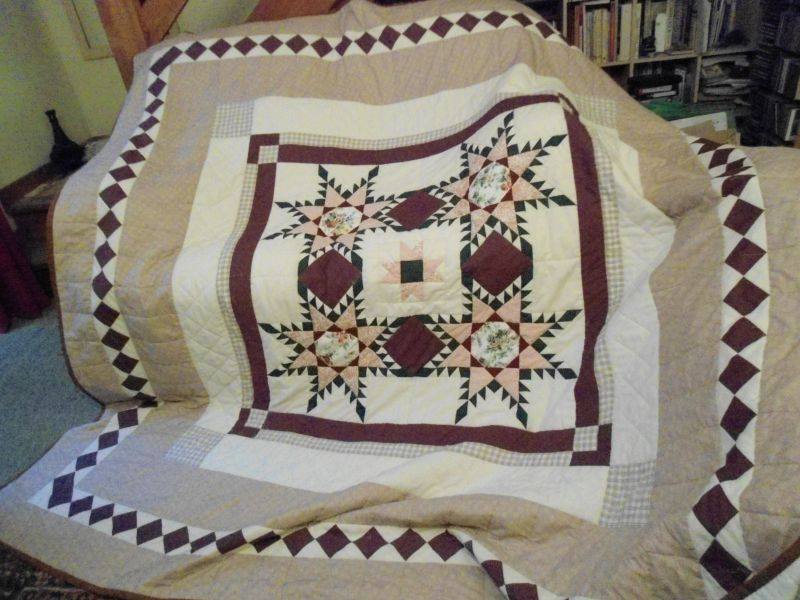 Feathered Star king size quilt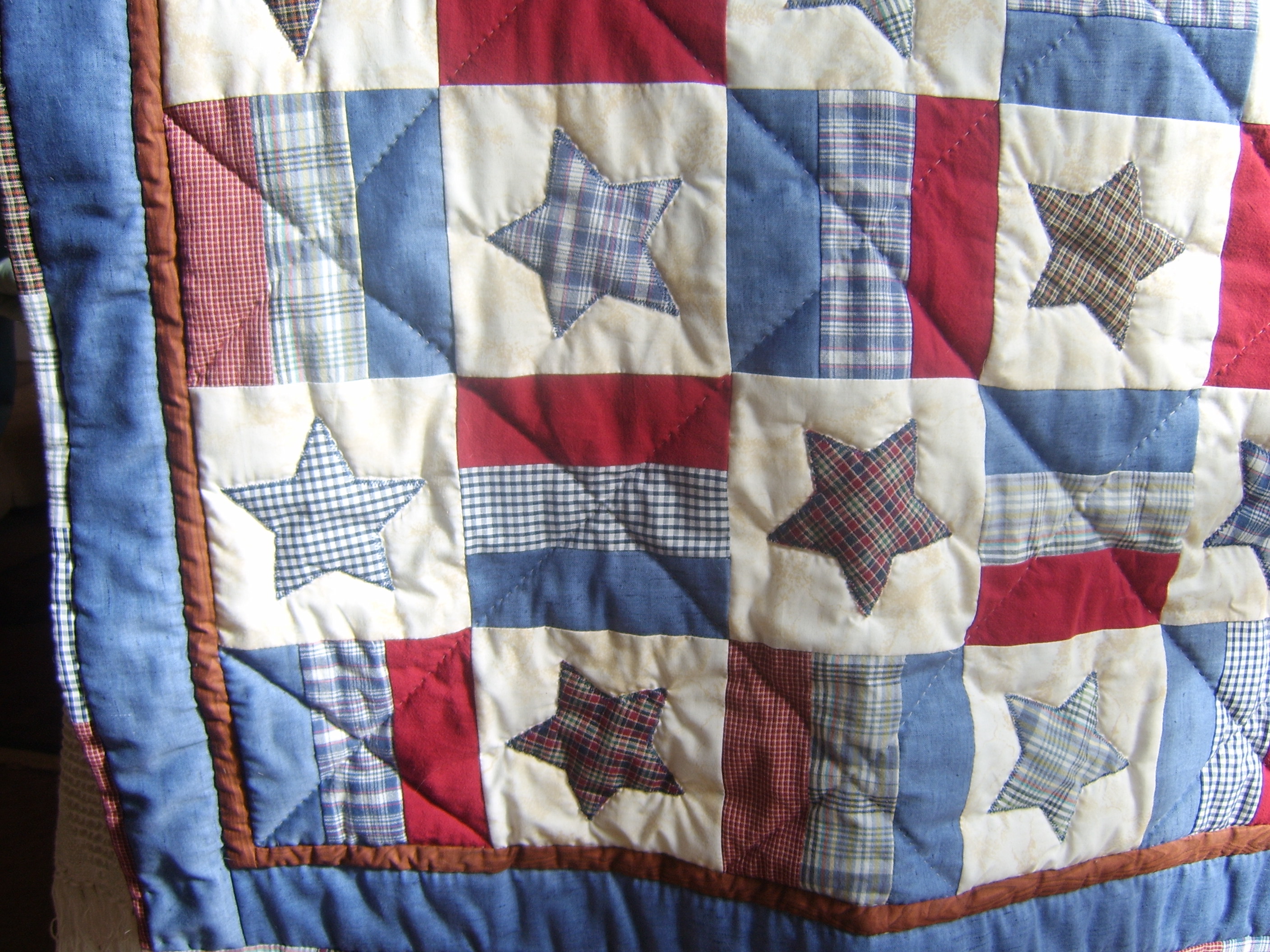 3 lap quilts made as fund raisers for CiCRA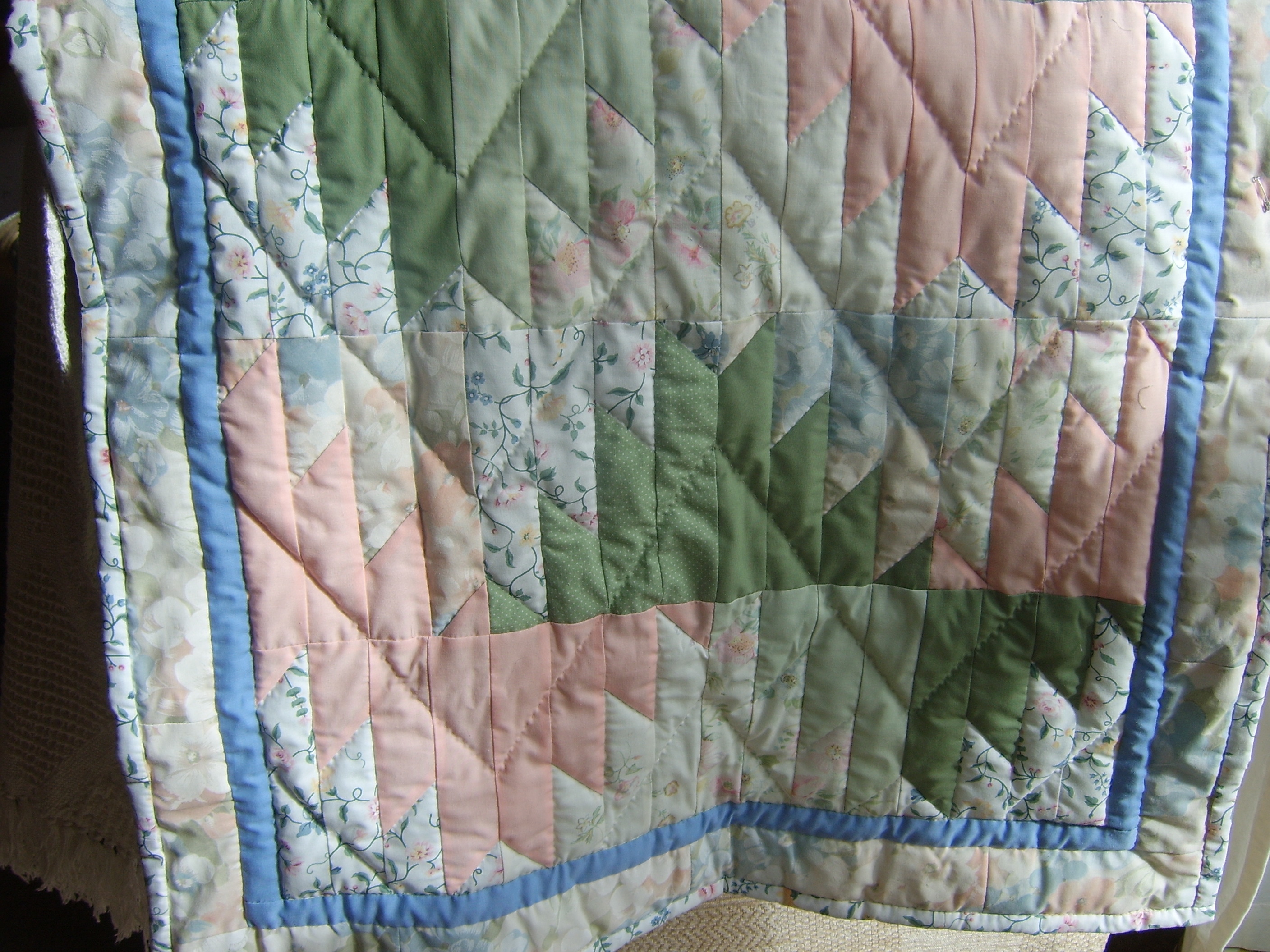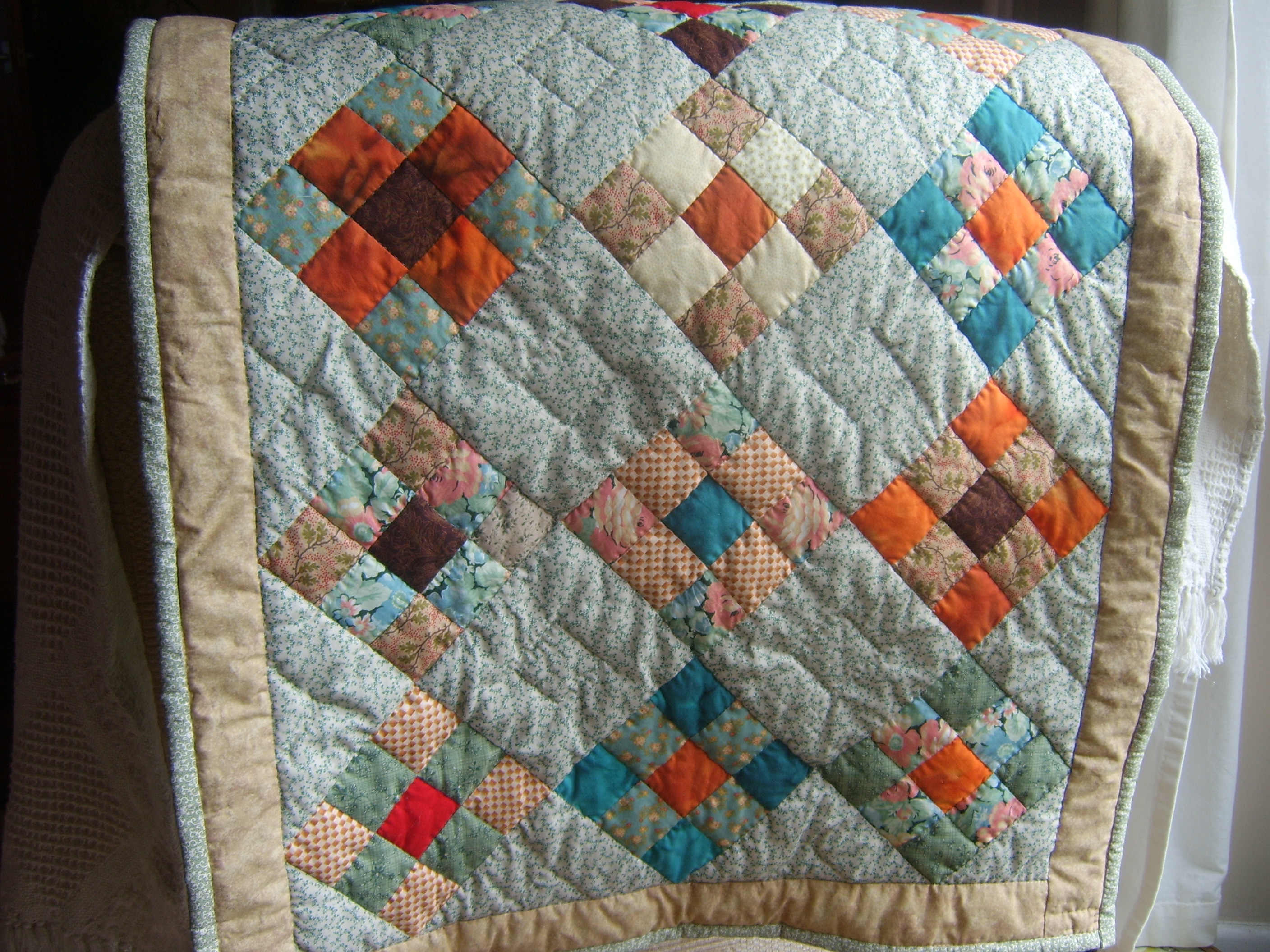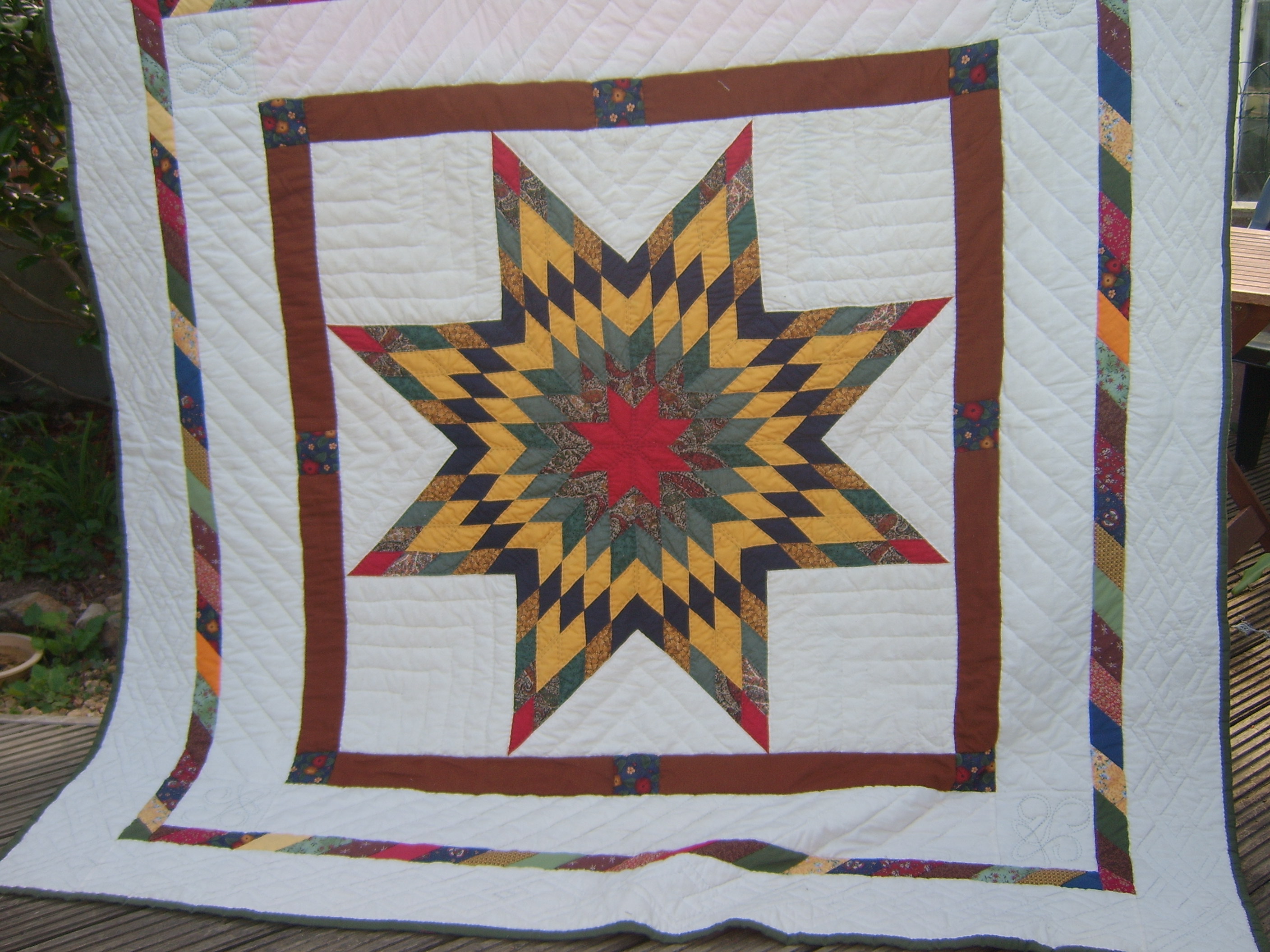 Lonestar Wedding Quilt double bed size


MISS LINDSEY'S QUILTS

Lindsey is a prolific and expert quilter - always has at least one project on the go!




SUNFLOWER'S BEAR PAW QUILT


It was Sunflower who first taught and encouraged most of our ladies to quilt !


MISS RUBY'S FIRST QUILT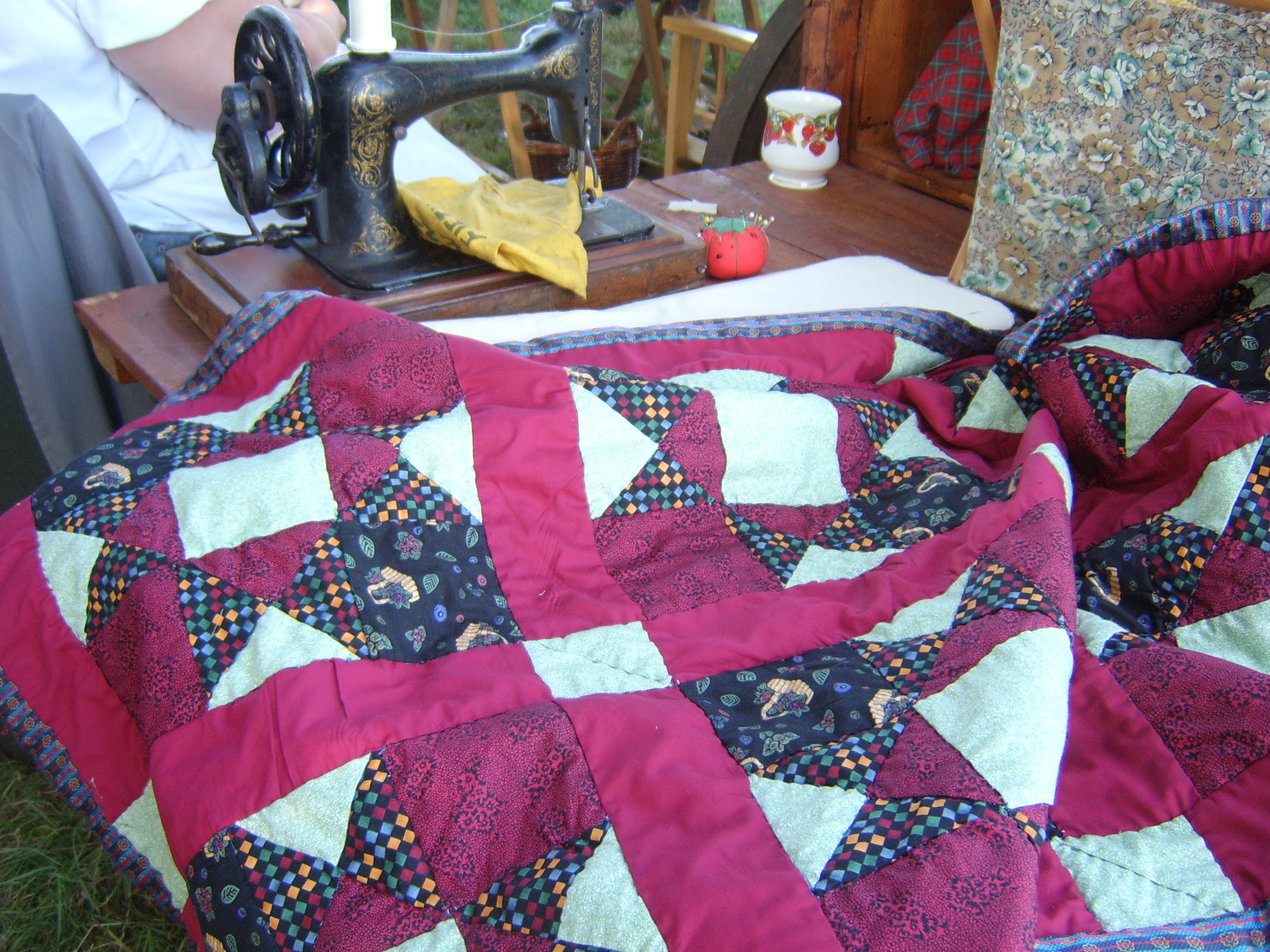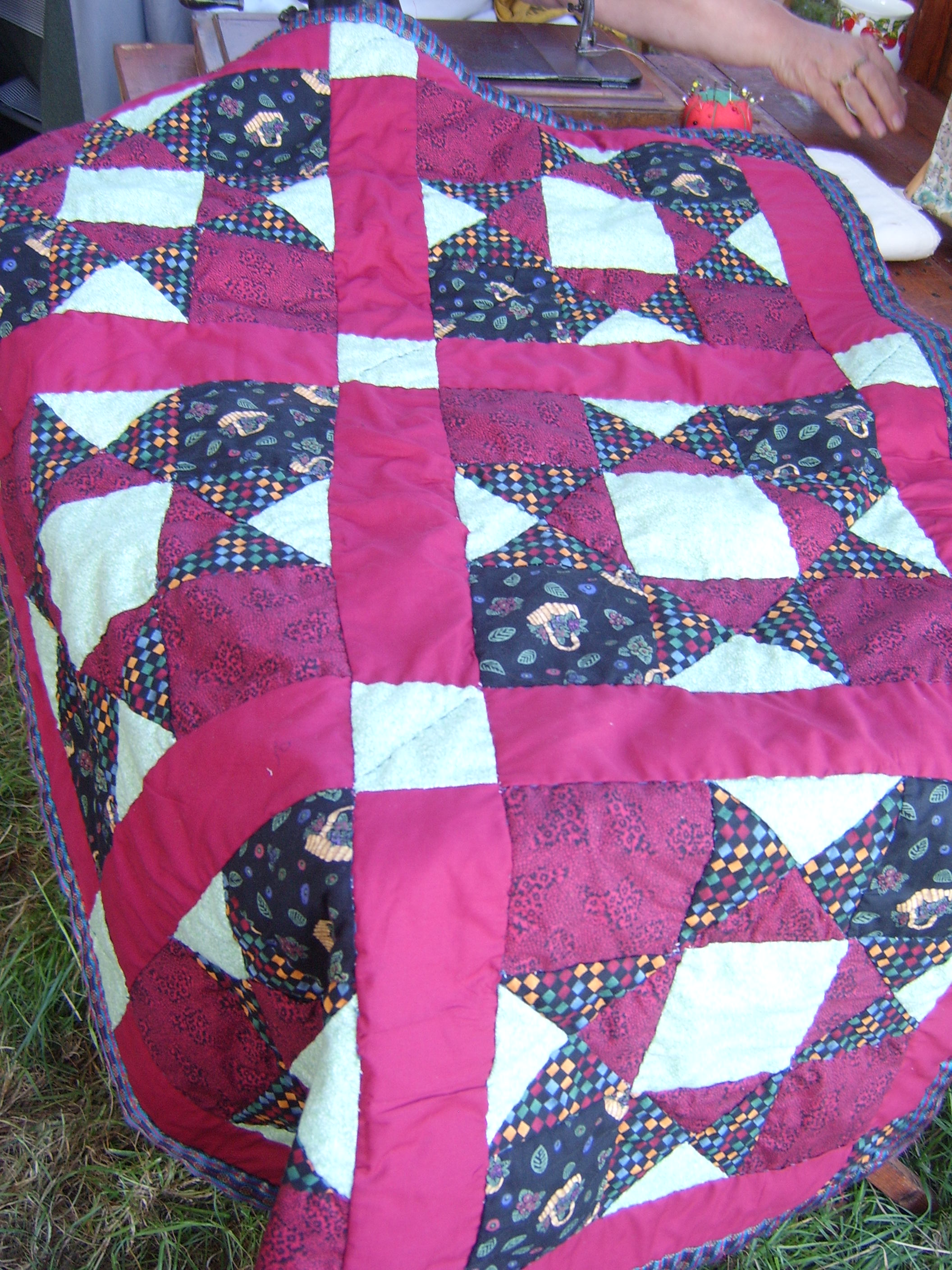 POLLY'S QUILTS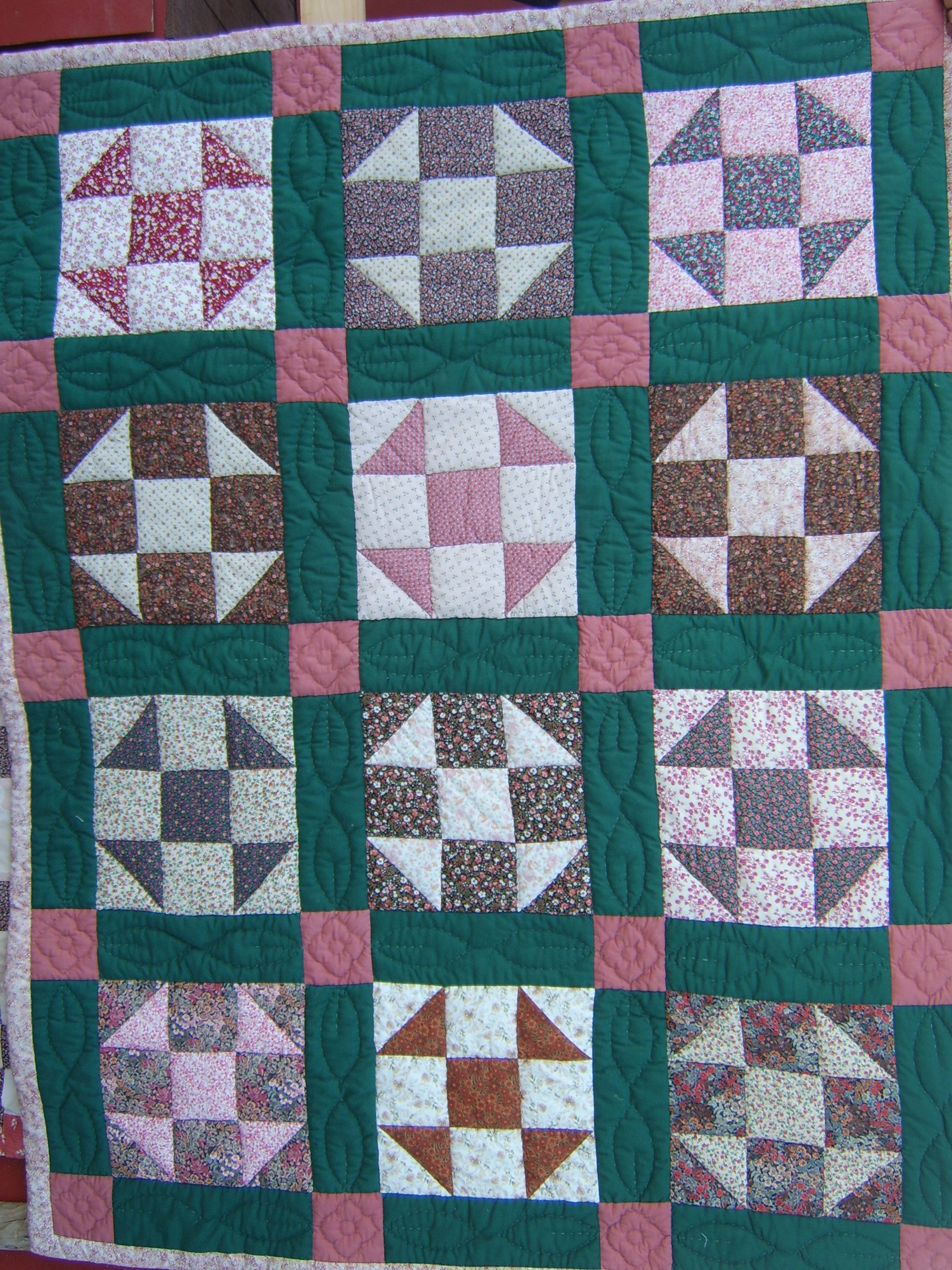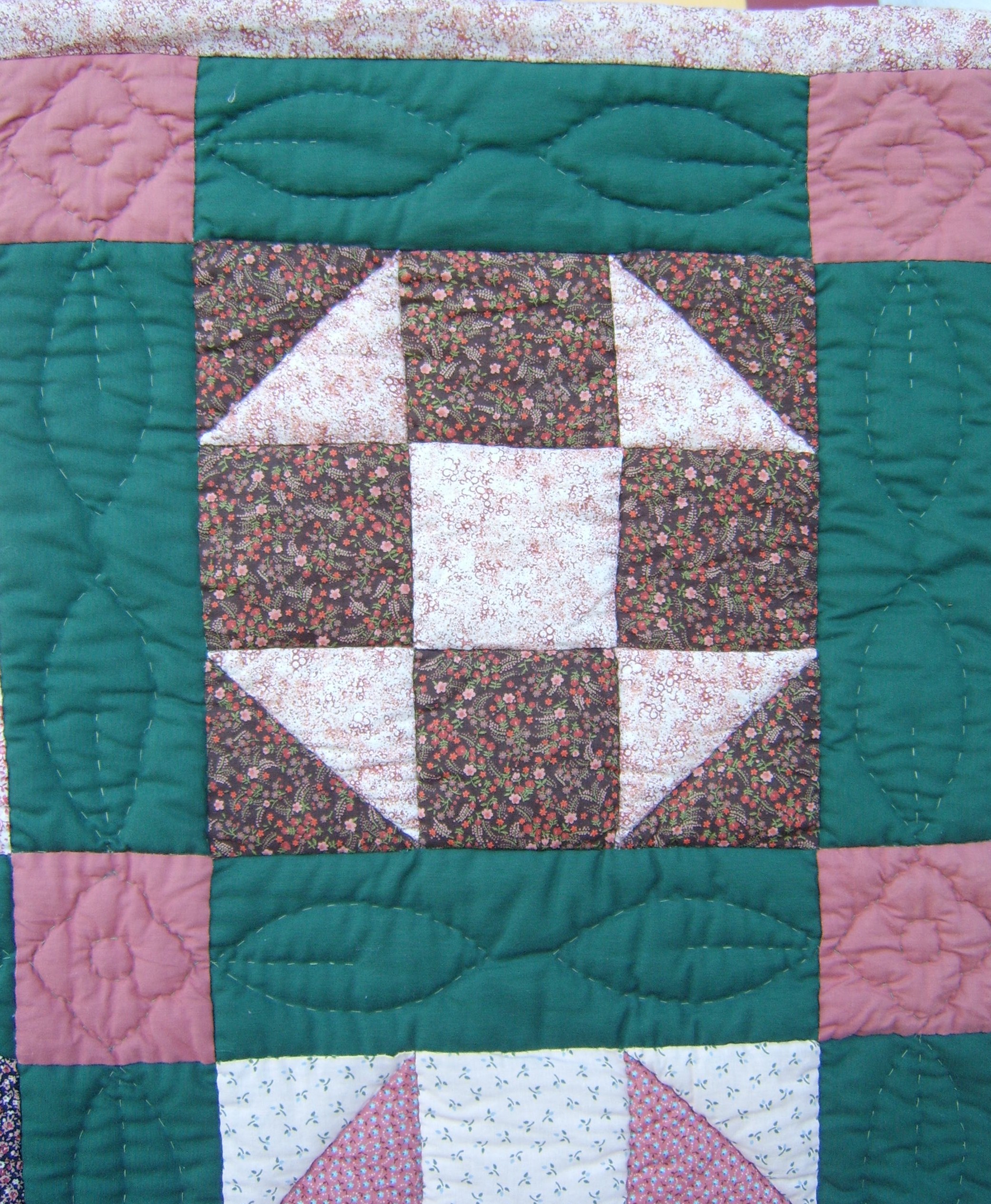 for Polly's first quilt she chose Shoo Fly blocks detail showing flower & leaf
pattern quilted in the sashing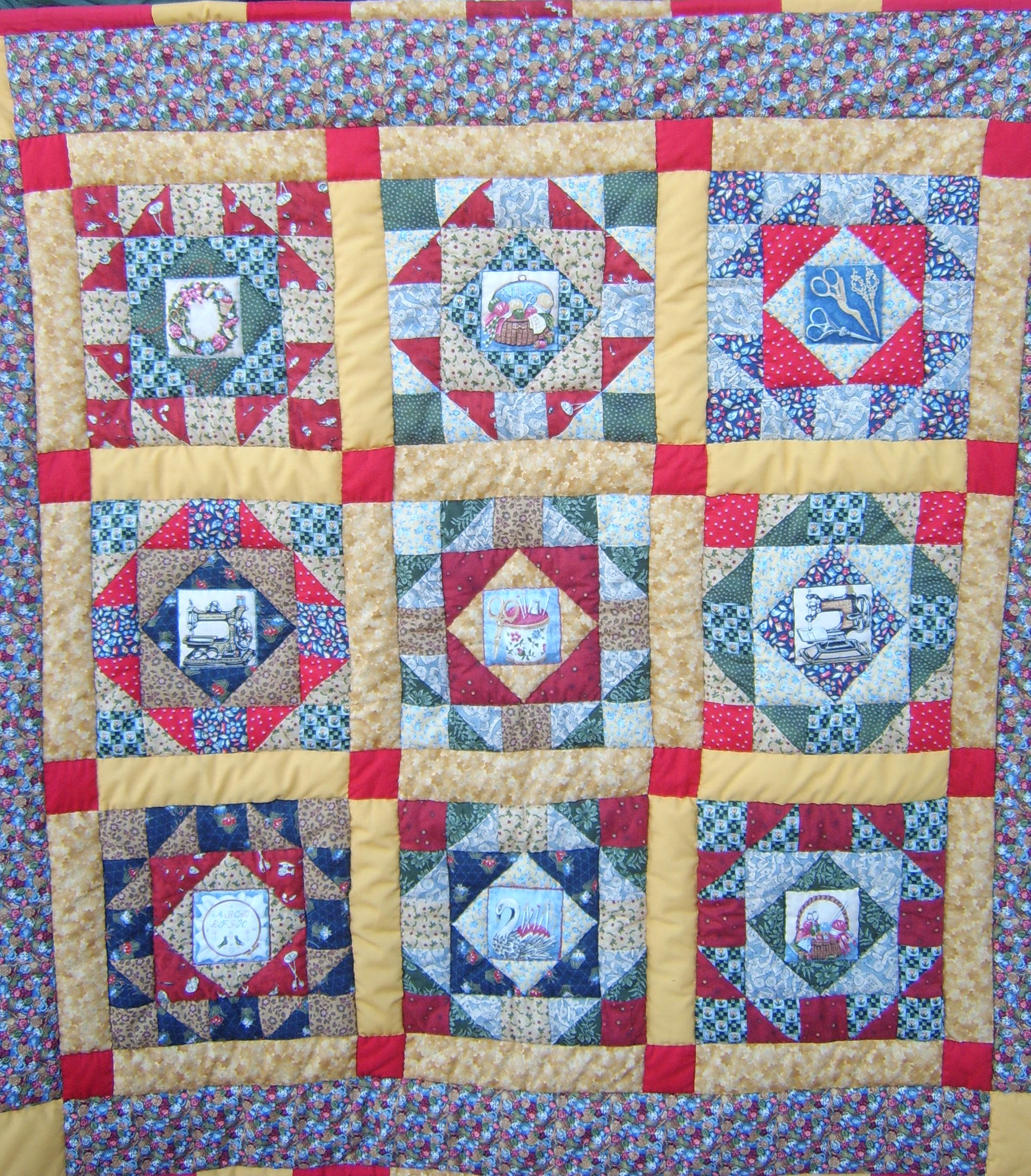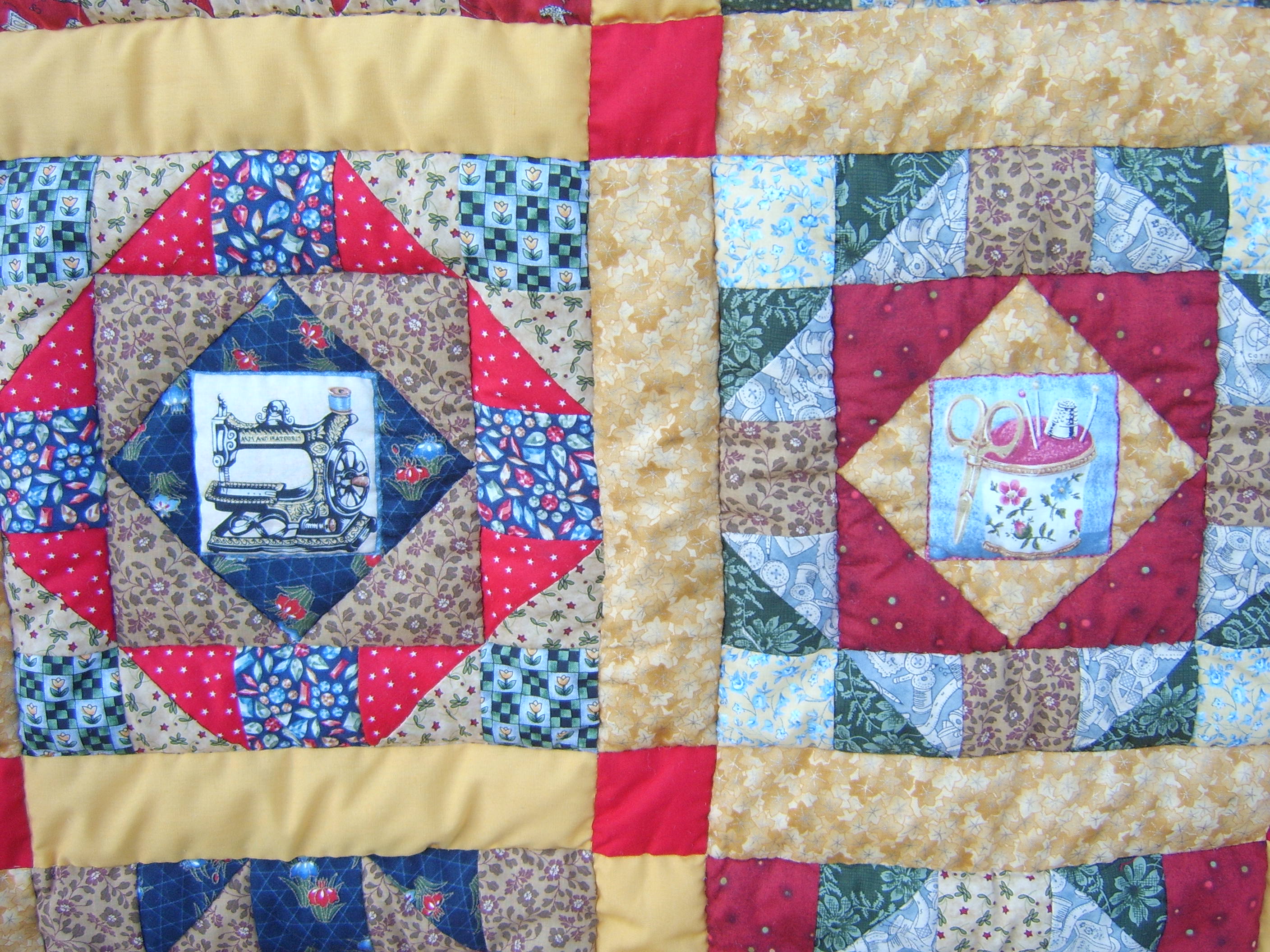 the central squares have a needlework theme. quilt detail
Miss Angelina and Sunflower are making this quilt, too, with the same fabrics - but they're sure to all turn out different !!!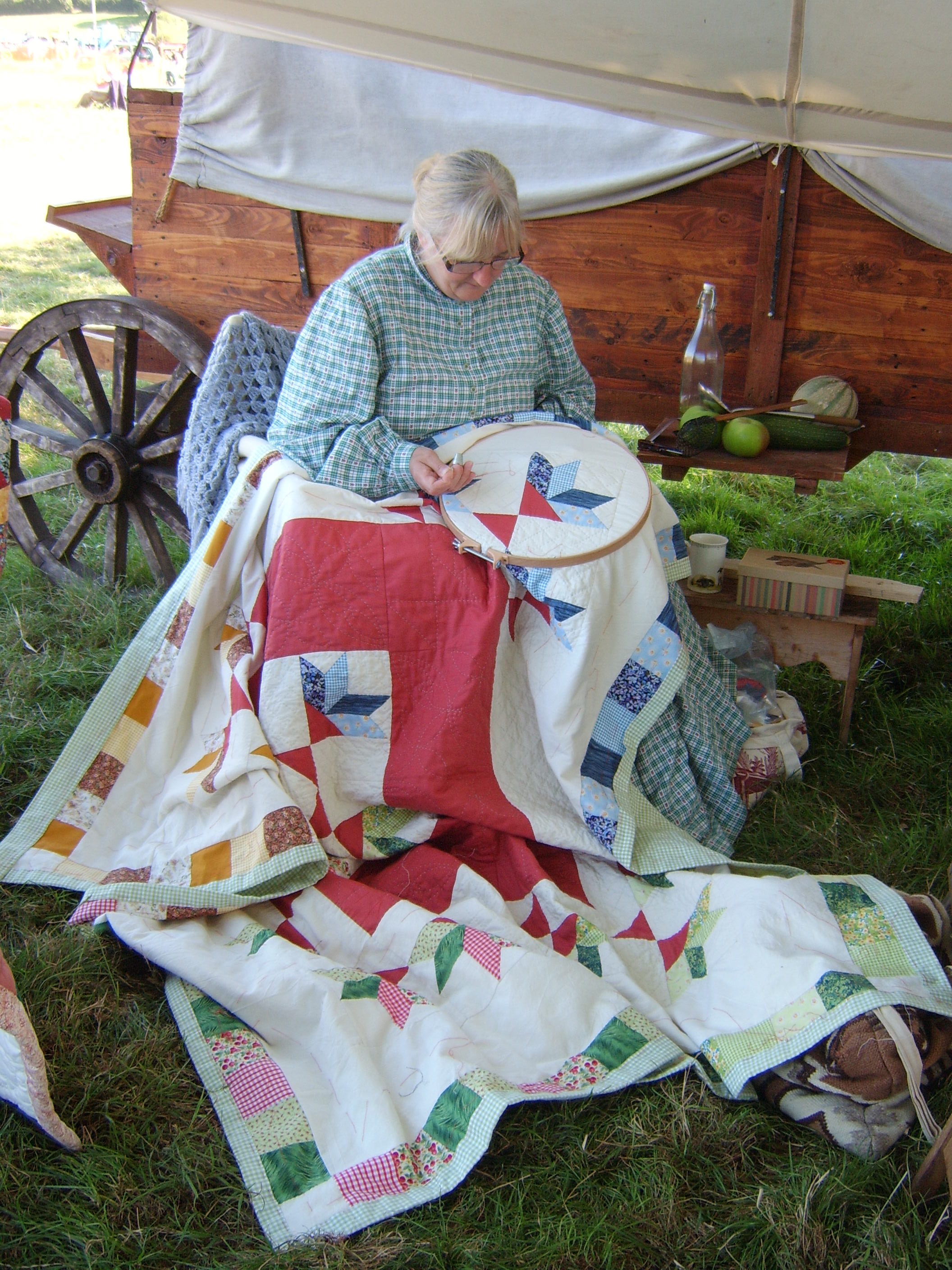 Work in progress - Four Seasons Basket of Scraps with Spring, Summer, Autumn and Winter represented in the four corners. Lots of quilting being done on the plain sections.........